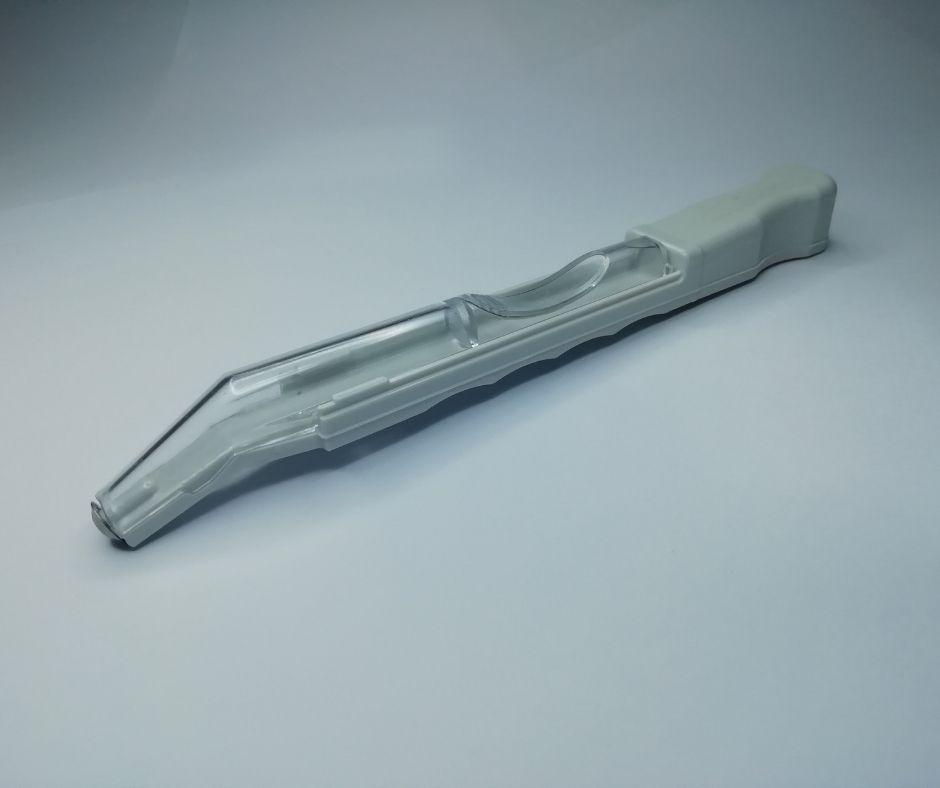 The Powerbone Bone Scraper is produced from a non toxic polymer.
A stainless steel cutter is used to scrape and collect autogenous bone fragments from the chin or ramus area.
Powerbone Bone Scraper is designed for use by a suitable qualified clinician.
The Powerbone Bone Scraper is a disposable device used to collect autogenous bone particles for use in guided bone regeneration procedures.
The resulting bone fragments provide a high volume due to their curved shape, which significantly reduces the amount of augmentation material required and reduces the invasiveness of the intervention.
Powerbone Scrapers offer the possibility of obtaining both cortical and spongy bone. Manual removal mixes bone fragments directly with patient blood and retains cellular components such as osteocytes for optimal bone regeneration.