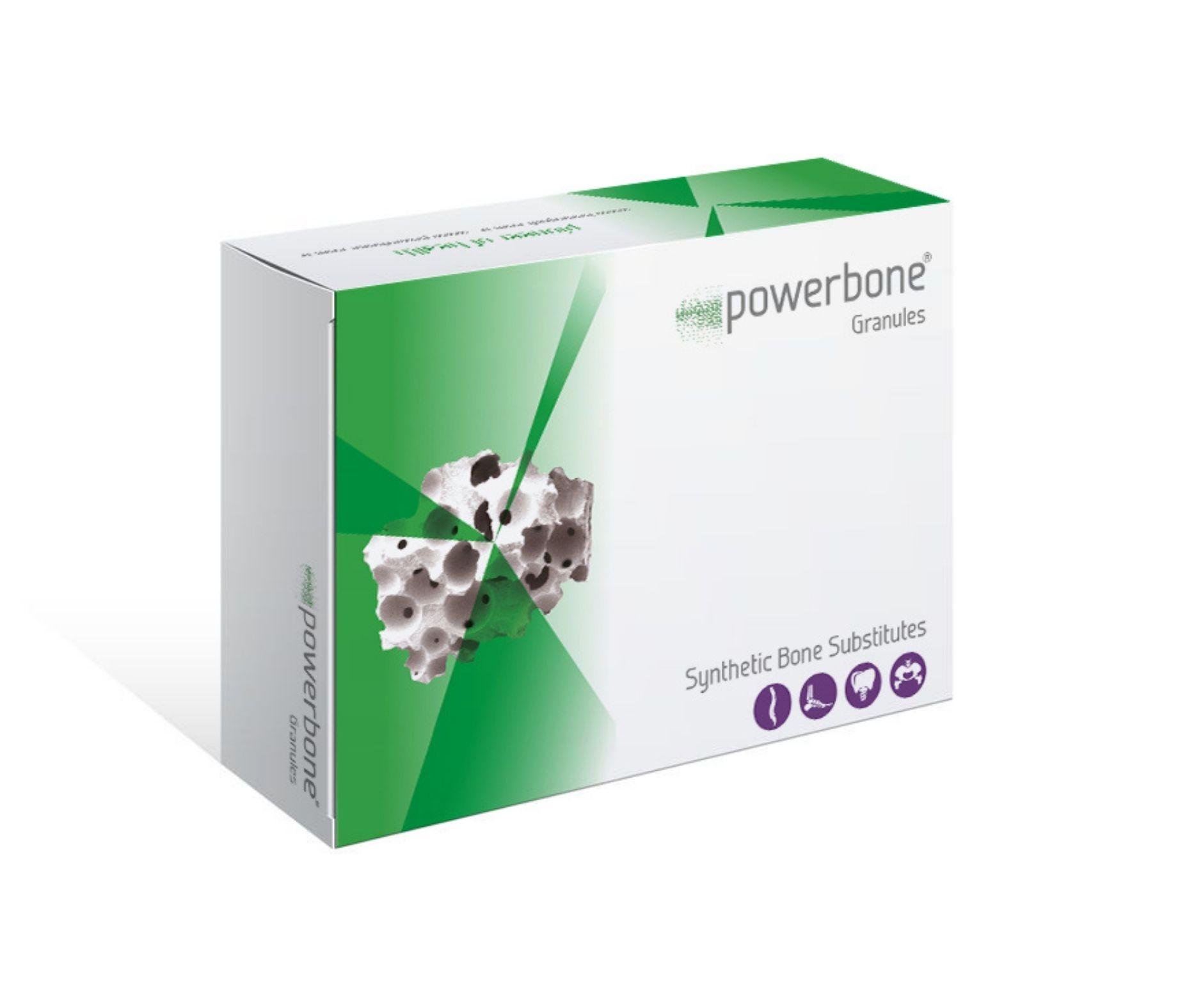 ■ %100 Synthetic
Contains no tissue of human or animal origin therefore carries no risk of disease transmission.
■ Osteoconductive
Act as a scaffold and support bone tissue regeneration. Similar to the mineral found in bone tissue. Powerbone polygonal granules have different particle sizes between 0.25-9 mm.
■ Bioresorbable
With its optimized porous structure and chemical composition, Powerbone is suitable for the continuous remodeling cycle of healthy bone. ß-TCP resorbs over time and be replaced with bone during the healing process.
■ Safe, Biocompatible and Sterile
Powerbone is supplied sterile and CE marked as a Class III Medical Device according to Directive 93/42/EEC.Powerbone is tested using: Pre-clinical studies, Biocompatibility tests (in vitro and in vivo). Biomechanical tests, Biodegradation tests, Bioburden and Sterility tests.
■ Radiopaque
Could be detected via CT and X-ray.