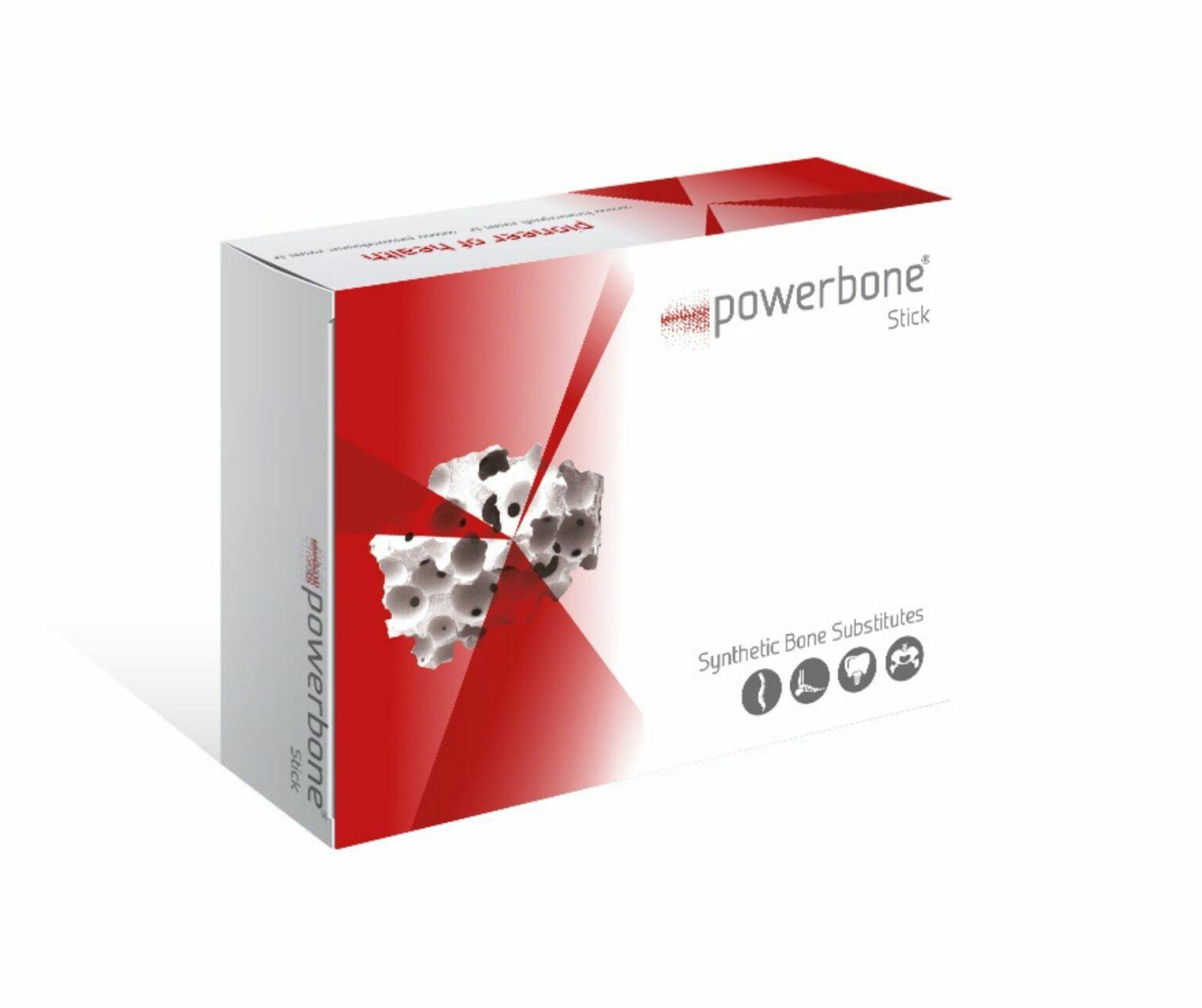 Osteoconductive and Osteoinductive
Act as a scaffold and support bone tissue regeneration. Similar to the mineral found in bone tissue. Silicate additivity, provides bioactive characteristic to the graft by increasing the protein adhesion.
Bioresorbable 
With its optimized porous structure and chemical composition, Powerbone is suitable for the continuous remodeling cycle of healthy bone. ß-TCP resorbs over time and be replaced with bone during the healing process.
Safe, Biocompatible and Sterile 
Powerbone is supplied sterile and CE marked as a Class III Medical Device according to Directive 93/42/EEC.Powerbone is tested using: Pre-clinical studies, Biocompatibility tests (in vitro and in vivo). Biomechanical tests, Biodegradation tests, Bioburden and Sterility tests.
Radiopaque
Could be detected via CT and X-ray
The interconnectivity of porous structure and microporosity assist capillary motion of blood and body fluids, enhanced penetration for osteogenic cells, and ossification of the synthetic matrix. For Macroporosity, Powerbone Granules and Stick & Block allows deep invasion of bone cells into the matrix. Powerbone polygonal granules have different particle size between 0,25-7 mm.
The irregularly shaped granules promote interlocking and improve mechanical stability.