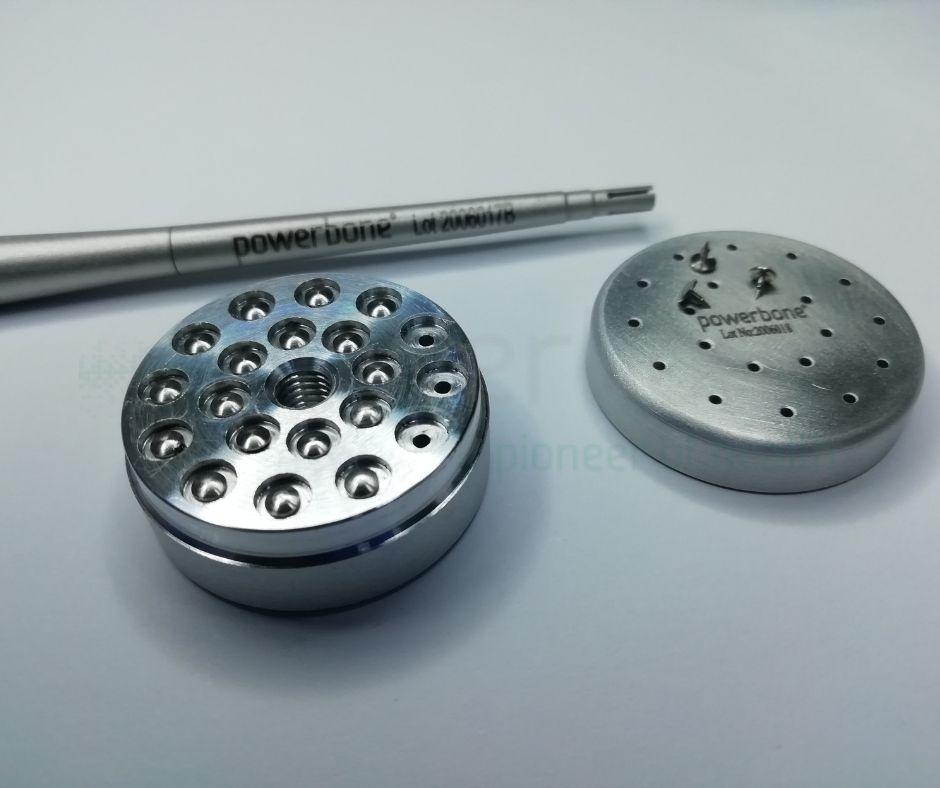 The ergonomic design of the applicator provides easy removal of the pin and easy fixation of the membrane. The notch, which is about half the length of the pin, allows the pin to attach to the bone.
The application of particulate bone regeneration material from the barrier membrane to the local bone, as well as the covering of the augmentation zone by the barrier membrane, can be simplified significantly.
Using the one-piece applicator, the titanium pins can be easily taken from the dispenser and applied to the fixation area. No distortion can occur at the working end during machining.
FEATURES
Extremely comfortable grip ergonomics for easy use
Titan pin acquisition
Functional design
Safe and easy opening with one hand control
Suitable for absorbable and non-absorbable.